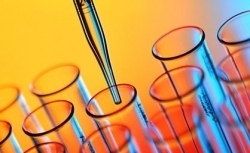 CALL FOR RESEARCH GRANT APPLICATION 2022
Ring14 International yearly solicit international research projects focused on the Ring 14 or chromosome 14 related syndromes. The projects can be basic or pre-clinical, the ultimate goal is to find a cure for these conditions.

The Board of Directors of Ring 14 International, is pleased to inform you that the 2022 call for applications has been issued for one-year research project, funded with 100,000 Euros.

If you are planning to submit an application, please fill in the attached Letter of Intent (LoI), which has to be forwarded back by email to the Scientific Coordinator (crimi.marco@ring14.org) before 26/02/2022.
Afterwards, you will be asked to submit a full application: the form will be as simple as possible to facilitate the review process.

The final decision on funding will be made by the Scientific Advisory Board and in compliance with common standards of competence, impartiality and transparency.

Funds should be available in the IV trimester 2022.

We encourage everybody to apply but, if you do not intend to submit an application, you are welcome to share this email with any other colleague who may be interested in applying.

We look forward to receiving a positive feedback from you.
PAST CALLS FOR APPLICATIONS
3 Scientists have been granted in the past
http://www.ring14.org/eng/548/analysis-of-ring14-chromosome-in-human-neuronal-tissues/
http://www.ring14.org/eng/543/production-of-stable-and-inducible-ipsc-cell-models-of-the-ring14-syndrome/
http://www.ring14.org/eng/555/an-infantile-rat-model-of-epilepsy-for-testing-novel-diseasemodifying-drugs-for-ring14-syndrome/
Documents
› Call for applications (198 KB)
› Letter of Intent (54 KB)
Torna in alto