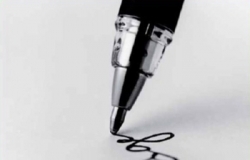 DONATIONS AND TESTAMENTS
DONATIONS IN REMEMBRANCE OF
Helping the scientific research on the rare genetic syndromes: what is more precious on earth than giving a kid and his family the chance of a better future?
Make a donation in remembrance of somebody or of the dear ones you want to remember in favour of RING14: they will receive a letter informing them of your deed of solidarity.
To make a donation in your name or on behalf of anybody else or of a company, choose one of the following ways:
- a credit card
- download your request, fill it in, send it with the copy of your donation to Alessandra Vighi, fax + 39 0522 421037 or mail to info@ring14.it
Thanks to your donation we will do great things together!
TESTAMENTS
The children hit by the chromosome 14 rare syndromes need constant medical care. Help us support their families and choose to make a donation in favour of RING14 Onlus.
Thanks to your support, we will be able to fund many grants for geneticists, pharmacologists, epileptologists who fight against the rare genetic diseases.
A donation in favour of RING14 is a simple fact, not binding and not infringing the rights of your family.
In order to donate a part of your property to our scientific projects you do not need to own big assets. A small amount too can make the difference in order to ensure the kids a better future.
For any information on how to make a donation to RING14 please call us at +39 0522 421037 asking for Alessandra Vighi or send a mail to info@ring14.it
Documents
› Donation form (92 KB)
Torna in alto