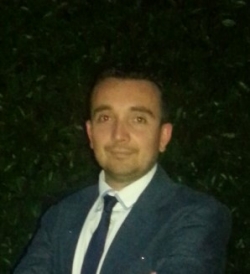 COORDINADOR CIENTÍFICO
The Board of Ring14 selects and hires an external consultant who will act as Scientific Coordinator.
The Coordinator shall perform the following tasks:
- Chair meetings of SAB
- Organize and perform onsite-visits to laboratories and research centres funded on the recommendation of the Board and the SAB
- Operationally coordinate and follow the entire process of peer review and assist the work of SAB.
- Coordinate and develop the organization of workshops or congresses following the recommendations of the Board and of the SAB
- Coordinate and implement the collection of biologic samples for the Bio bank and clinical data in the data base of the association
- Update Ring14 literature and provide scientific contents for lay communication. This activity involves a complete study of the current scientific literature as well as an assessment of ongoing research projects on Ring14
Dr. Marco Crimi is the Coordinator of Ring14 International (allego foto )
Education
- 2000: Bachelor's Degree in Medical Biotechnology (University of Milan, Italy)
- 2003: Ph.D. in Molecular Medicine (University of Milan, Italy)
Appointments
2004-2007: Post-Doc researcher (University of California-Irvine, California, USA)
2007-2009: Lab Head - Functional Genomics unit (National Institute of Molecular Genetics, Milan, Italy)
2010-2014: Research Program manager, Fondazione Telethon (Italy)
2015-to date: Scientific Coordinator, Ring14 International (Italy)
Publication record
29 articles published in international peer-reviewed journals ISI-JCR® recorded
ResearcherID nr: A-4032-2008 e ORCID nr: 0000-0001-6903-9163.
Torna in alto